The principle of rivetless riveting machine:
The rivetless riveting machine uses a gas-hydraulic cylinder or hydraulic cylinder and a special mold to cold-extrude two or more layers of metal sheet metal, and interlock to form a riveting device with a certain compressive strength and tensile strength. . The rivetless riveting machine is suitable for joining steel plates, hot-dip galvanized plates, aluminum plates, copper plates and their non-metallic material interlayers. It is widely used in automobile manufacturing industry, central air conditioner, refrigerator and other sheet metal parts connection, ventilation duct connection, etc.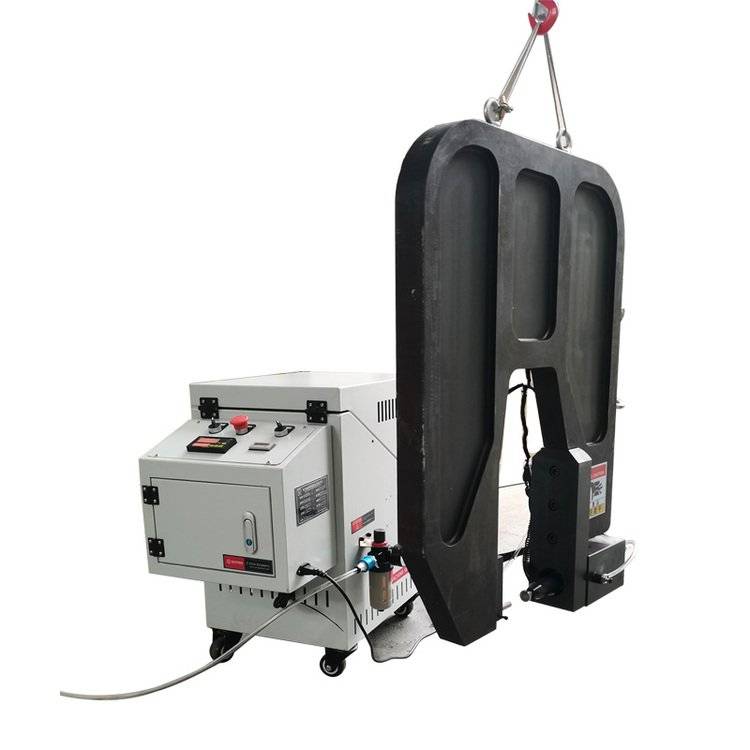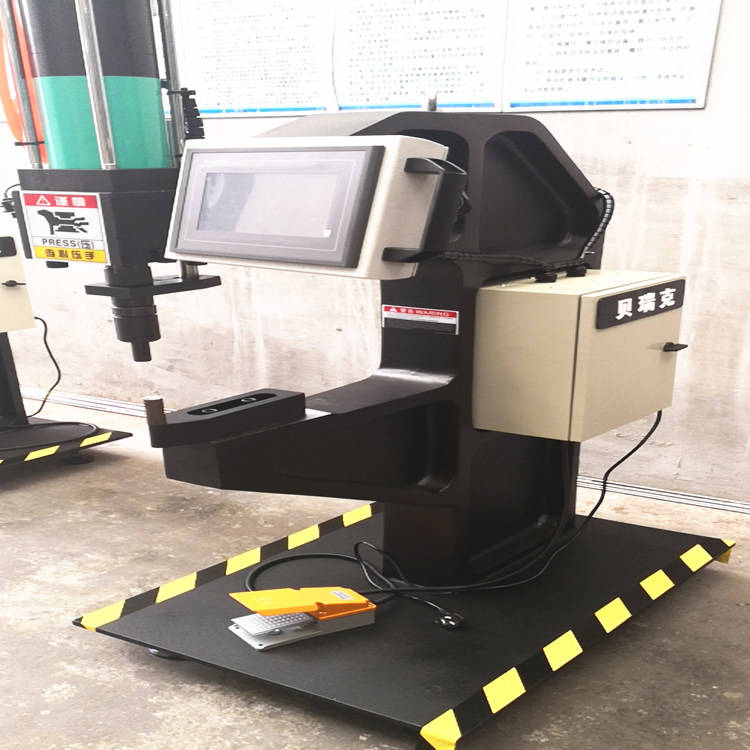 Advantages of rivetless riveting:
1. The connection points are strong and reliable;
2. There are no special requirements for the product connection surface;
3. No need for bolts, reasonable cost control;
4. Configure prestressed tensioning equipment to eliminate undesirable deformation;
5. The riveting time, riveting working pressure and riveting speed are infinitely adjustable;
6. The riveting force is small, the mold shell has a long service life and a high safety factor;
7. Can produce small round dots or square dot connections;
8. There is no internal stress in the connecting area;
9. It is not easy to damage the surface coating of the product;
10. The demand for product raw materials is not high, and copper coins, aluminum plates, etc. can be used;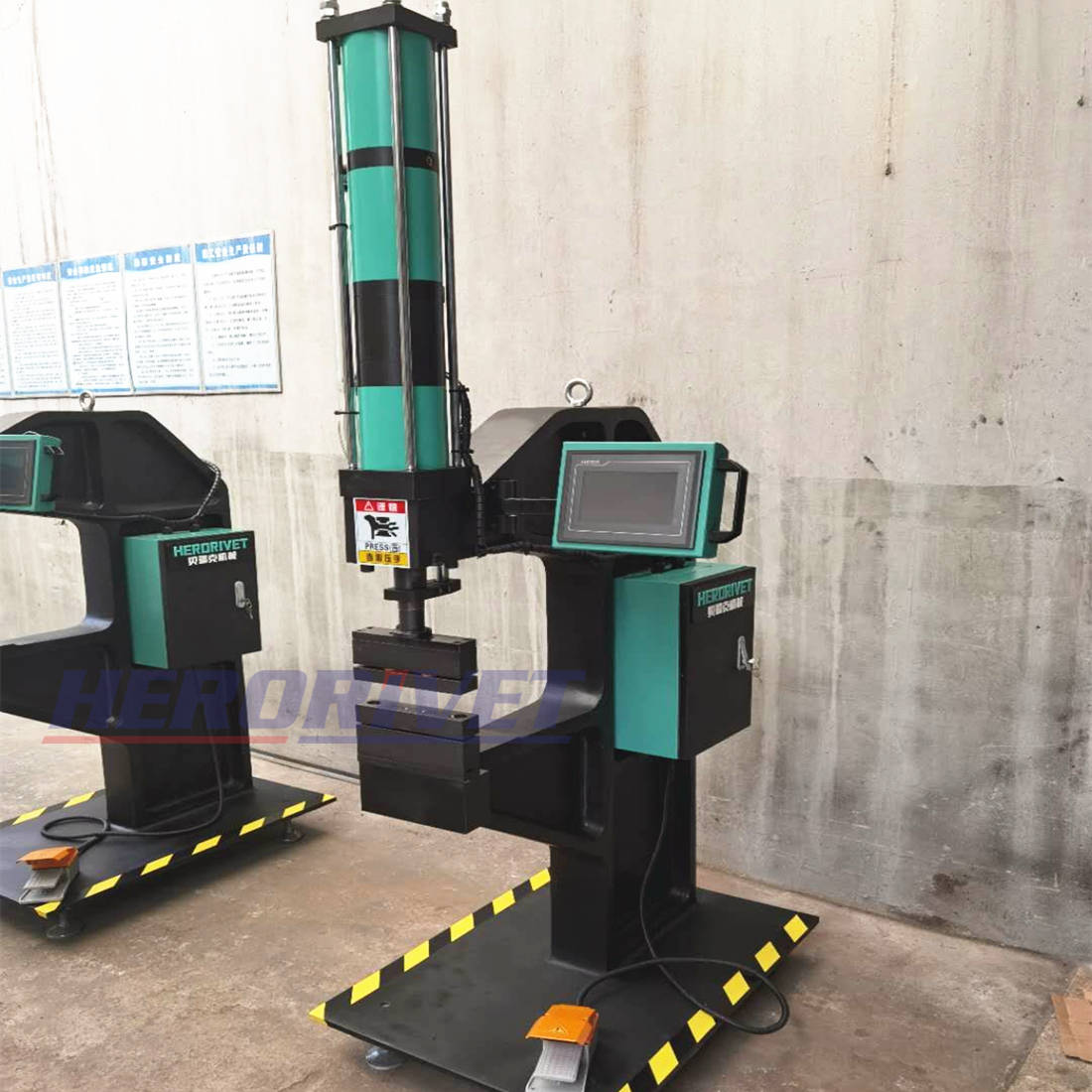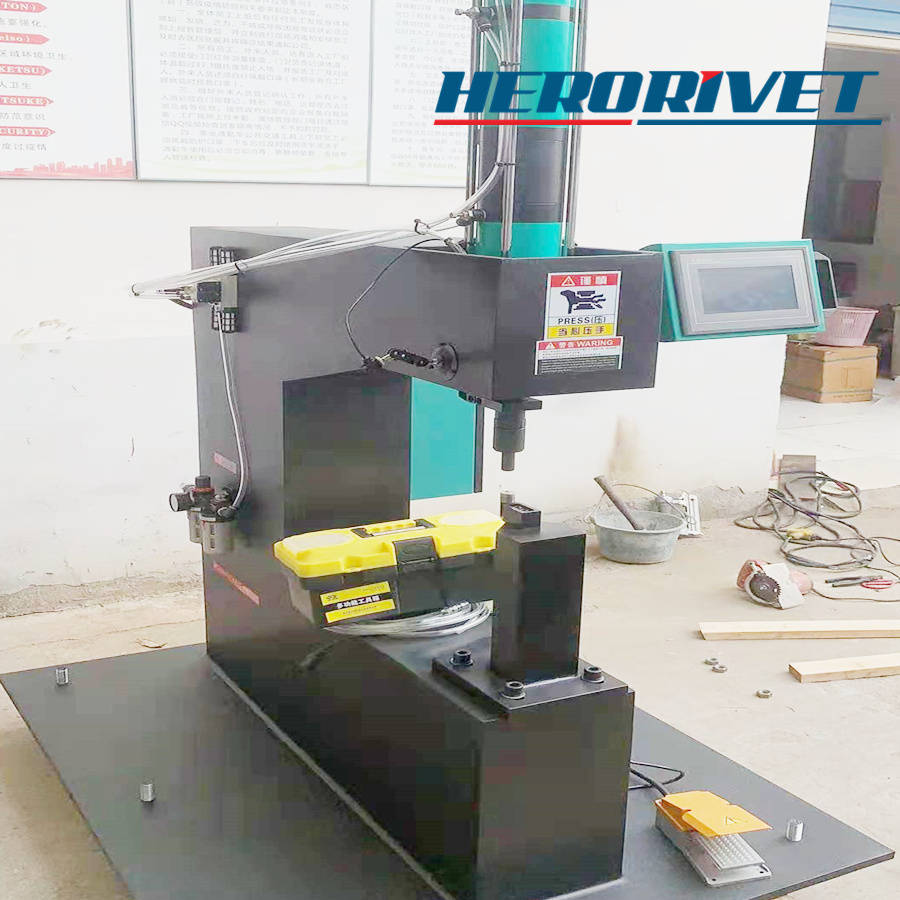 11. The riveting surface is bright and beautiful;
12. The whole process of riveting is vibration-free, low energy consumption and low noise;
13. Double-layer or interlayer connection can be achieved;
14. The electronic control system has built-in counting function;
15. The electronic control system is easy to use and can be switched between manual, fully automatic and automatic functions at will;
16. A properly designed mold can rivet products with different wall thicknesses;
17. Energy saving and environmental protection, zero environmental pollution discharge;
18. The machine and equipment have long service life, easy maintenance, and low maintenance cost.